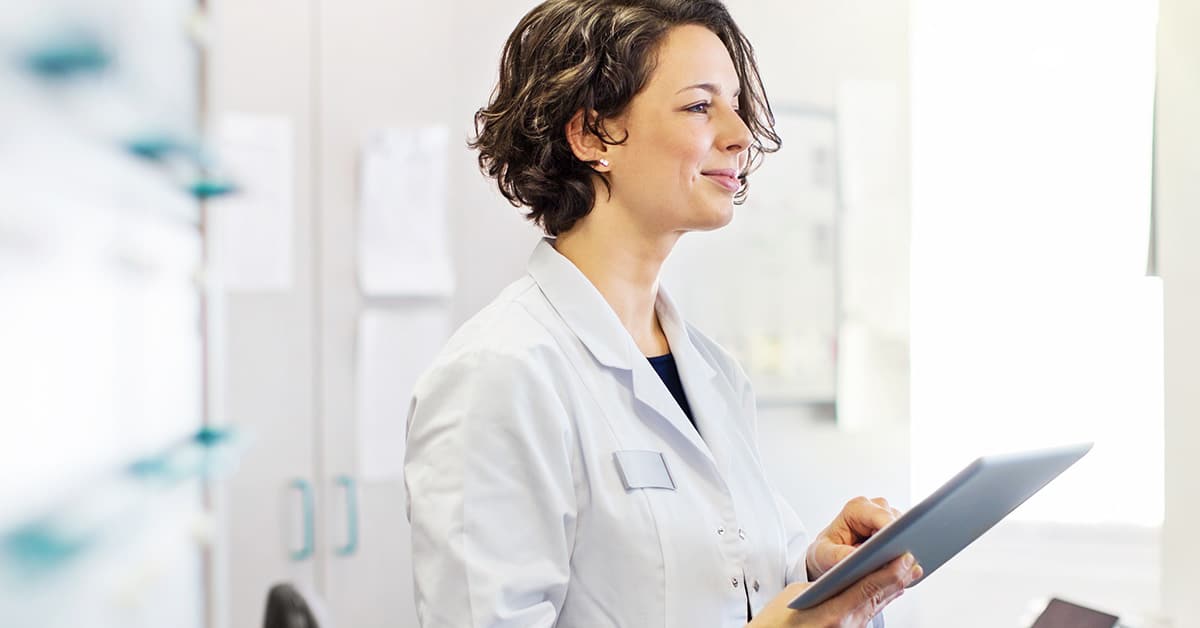 OVERLAND PARK, Kan, Jan. 09, 2018 .–(BUSINESS WIRE)–Today Netsmart and American Well, the leading global telehealth solution platform, announced a technology partnership to connect their respective networks, creating a virtually connected healthcare community, enabling collaboration across a network of more than 200 million consumers, 600,000 providers and more than 25,000 organizations.
This technology partnership is designed to provide consumers an unprecedented level of access to real-time quality care across multiple provider specialties. The concept of creating a comprehensive network of providers to bring healthcare directly to the consumer not only has the potential to drastically improve health outcomes, but lower costs by empowering providers to deliver care in the lowest acuity setting possible.
"We have been working hard with our clients to identify the right opportunities to continue to leverage the open and interoperable network we have built together" said Netsmart CEO Mike Valentine. "With that goal in mind, this partnership with American Well represents our continued commitment to not only ensure our clients across the communities we serve have both the right EHR for today, but also are able to quickly deploy rapidly evolving capabilities; such as telehealth, which will be required to thrive as a provider into the future via our open network framework."
Netsmart recently joined other organizations in pledging to adhere to principles on interoperability, such as establishing an open network, as defined by the ONC.
"The largest barrier in today's care model is the gap between health systems and the various providers in the community," said Valentine. "This partnership is a major advancement in creating a bridge between these two worlds. We are committed to continued collaboration with other stakeholders in the industry to highlight best practices in interoperability and facilitate inclusion and participation across healthcare. Leveraging the national networks we have created around frameworks like Carequality, and bringing those capabilities to bear in an integrated way with American Well's industry leading telehealth technology and associated provider network, represents a significant opportunity to drive new ways of delivering care, improving outcomes and delivery efficiencies.
"We are excited about the possibility of adding Netsmart's vast and qualified provider network to our growing American Well ExchangeTM , comprised of a connected network of providers, payers, consumers, and innovators," said American Well CEO Ido Schoenberg. "Allowing providers to connect directly from their existing Netsmart EHR to both their existing and new consumers is key to our vision of making telehealth seamless and ubiquitous. We see huge opportunities to grow the exponential power of the network by combining Netsmart's unparalleled access to behavioral health and post-acute institutions with our growing network of 1000+ acute hospitals and associated providers across multiple medical specialties."
The companies will continue to add capabilities for their respective clients that will include creating the ability share provider capacity across both regional and national markets to ensure the right care is always available at the right time, both scheduled and on-demand, across all specialties.
"We are committed to joint innovation to ensure continued benefits to our respective clients and consumers by taking advantage of the collective strengths offered by this first-of-its-kind partnership," said Schoenberg.
About American Well
American Well uses telehealth to improve people's access to quality care. Through our partnerships with the nation's largest health systems, insurers, employers, and retailers, our award-winning telehealth Exchange and our direct-to-consumer service, Amwell®, we connect millions of Americans to the doctors they trust for live video visits. Through the power of telehealth, we help patients get the care they need in a timely fashion, and help doctors be there for their patients. We build technologies to make healthcare go where people need it most. For more on how we are changing healthcare delivery through telehealth, visit AmericanWell.com. American Well, Amwell and The Exchange are registered trademarks or trademarks of American Well Corporation in the United States and other countries. All other trademarks used herein are the property of their respective owners.
About Netsmart
Netsmart innovates electronic health records (EHRs), solutions and services that are powerful, intuitive and easy-to-use. Our platform provides accurate, up-to-date information which is easily accessible to care team members in behavioral health, social services and post-acute. We make the complex simple and personalized so our clients can concentrate on what they do best: provide much needed services and treatment that support whole-person care.
By leveraging the powerful Netsmart network, care providers can seamlessly and securely integrate information across communities, collaborate on the most effective treatments and improve outcomes for those in their care. Our streamlined systems and personalized workflows put relevant information at the fingertips of users when and where they need it.
For nearly 50 years, Netsmart has been committed to providing a common platform to integrate care. SIMPLE. PERSONAL. POWERFUL.
Our more than 1,450 associates work hand-in-hand with our 560,000+ users in more than 25,000 organizations across the U.S. to develop and deploy technology that automates and coordinates everything from clinical to financial to administrative.
Learn more about how Netsmart is changing the face of healthcare today. Visit www.ntst.com, call 1-800-472-5509, follow us on our CareThreads Blog, LinkedIn and Twitter, like us on Facebook or visit us on YouTube.
Netsmart is pleased to support the EveryDayMatters® Foundation, which was established for behavioral health, social services and post-acute organizations to learn from each other and share their causes and stories.