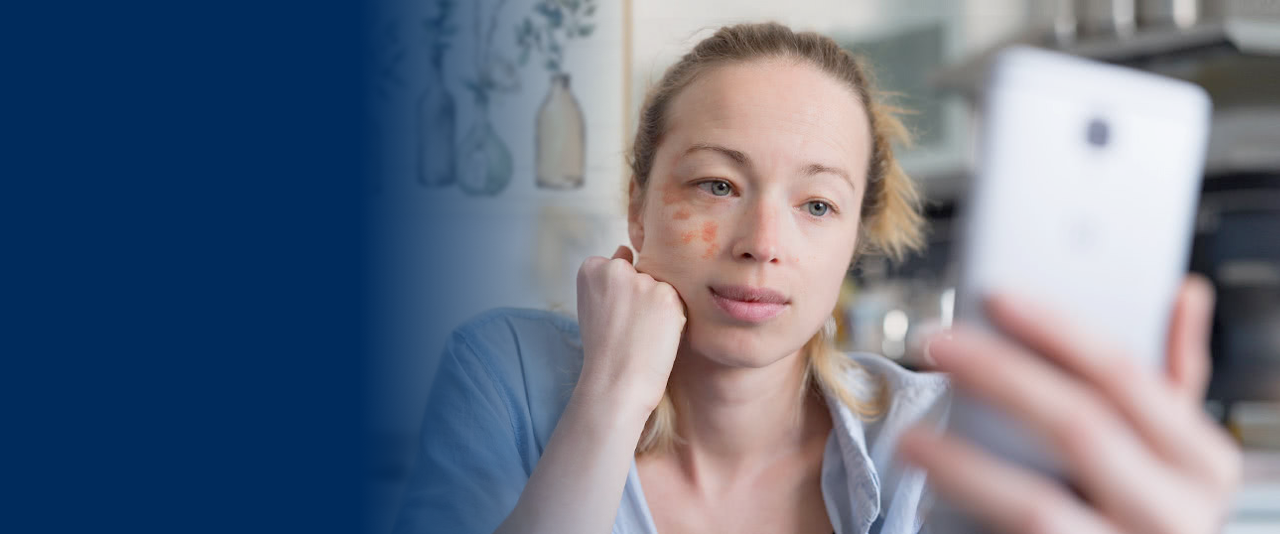 Amwell Dermatology Care
For payers:
Increase access and ease member stress through convenient dermatology care.
Dermatology care without the wait
THe Amwell Dermatology Program, offered in partnership with DermatologistOnCall, helps you expand access to dermatology care to give members faster peace of mind while reducing unnecessary costs. Through a national network of board-certified dermatologists, members receive most diagnoses within just 24 hours.
Our program empowers you to:
Decrease wait times
With a guaranteed turnaround time of three days, we help you decrease member wait times for dermatology examinations and diagnoses.
Improve cost savings
Virtual access to dermatologists means members aren't going to high-cost settings for less clinically appropriate skin concern visits.
Offer member-centric care
Member-to-physician chat capabilities and the ability to send treatment details to a member's primary care physician mean members always feel at the center of their care.

15 hour

average turnaround

95%

of cases

are fully treated via synchronous visit

98%

member satisfaction

with the Amwell Dermatology Program