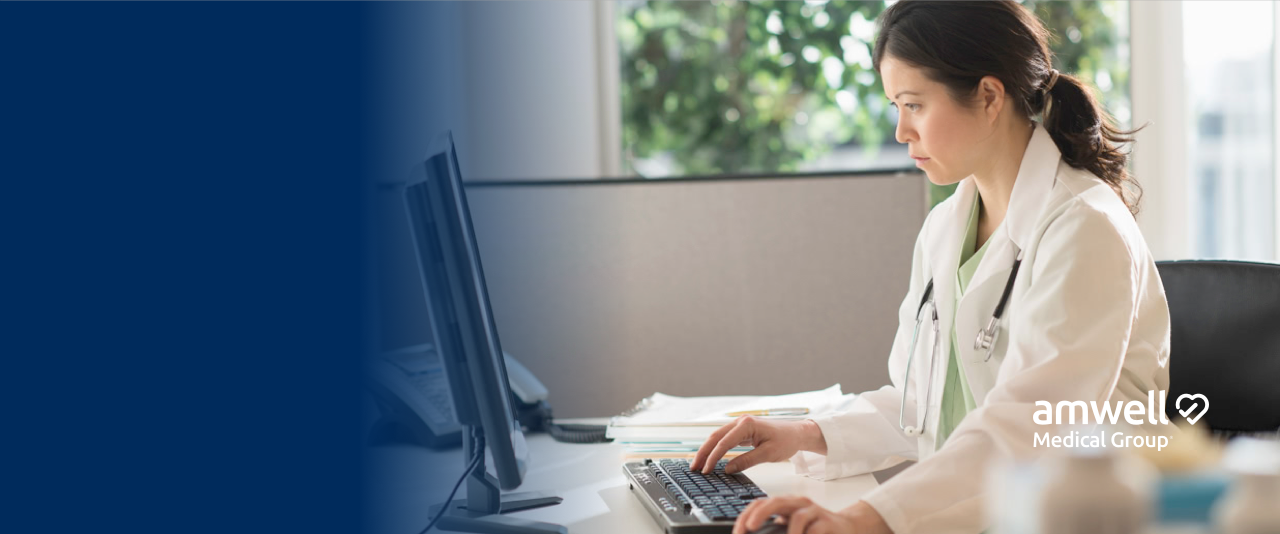 Amwell Medical Group®
Provider networks:
Extend your network with our multi-specialty provider group including board-certified physicians.
Support when you need it
Amwell Medical Group® has a nationwide network representing thousands of multi-disciplinary providers who deliver care exclusively on the Amwell platform. You can leverage these 6,000+ providers to staff your programs or to augment and extend your clinical capacity when needed.
Amwell Medical Group empowers you to:
Better staff your programs
Use Amwell Medical Group to fill service gaps or to augment and extend your clinical capabilities during times of high demand.
Deliver exceptional care
Amwell Medical Group multi-disciplinary provider network, Online Care Network II PC, is accredited by the National Committee for Quality Assurance (NCQA) in Credentialing.
Streamline operations
Our clinical services team handles everything from credentialing and virtual care training to claim submission, provider relations, and more.

4.9

out of 5 stars

<10

minute average

wait time for an urgent care visit

9,000+

providers

across multiple specialties
Unmatched provider network services

Extend your clinical network today
Reach out to learn more about how Amwell Medical Group can augment your clinical network and enhance patient care.
Contact us