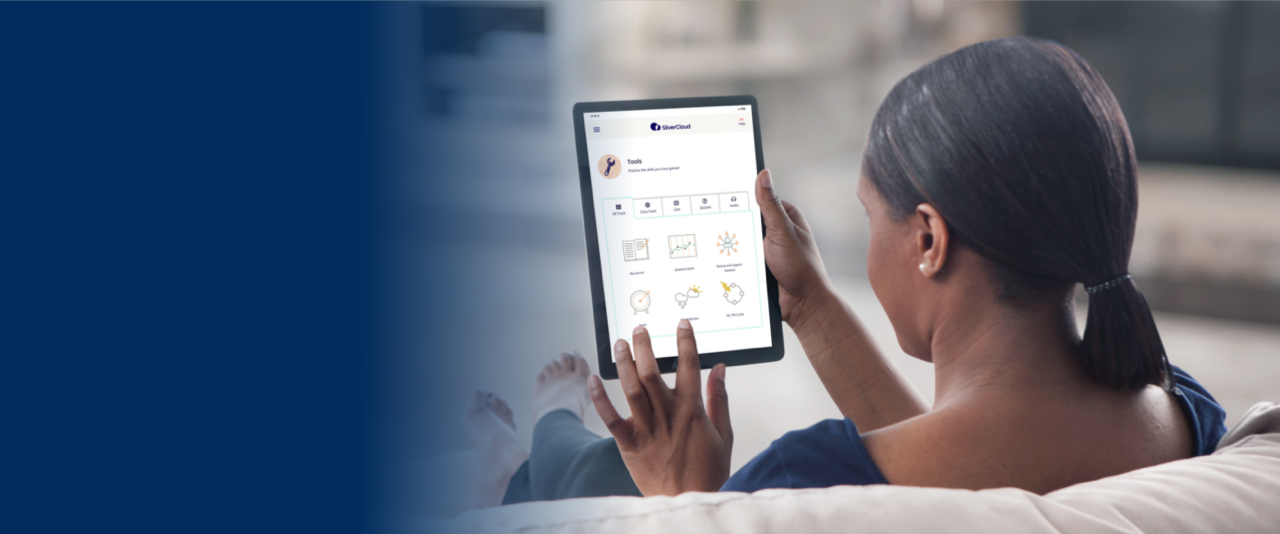 SilverCloud® by Amwell
For payers:
Connect members to the right level of care to reduce gaps, lower costs, and improve outcomes.
Meet the rising demand for mental health support
SilverCloud® by Amwell, our digital behavioral health solution, allows you to scale mental health services through evidence-based programs that are available to members anywhere, anytime, on any device. Backed by two decades of clinical research, these digital mental health and well-being programs are proven to improve member outcomes with long-lasting results.
Our digital mental health solution empowers you to:
Improve outcomes
Clinically validated content, interactive tools, user videos and coaching are combined to offer a personalized, confidential experience that delivers clinically significant outcomes for members.
Reduce costs
Digital mental health programs deliver support anytime, anywhere, and are an effective alternative to costly in-person care. Programs scale up to four times at one-fourth the cost of face-to-face therapy.
Deliver proven care
Our evidence-based programs are proven to work, and can support you in delivering better mental health services to members.
Accessible and effective mental healthcare
SilverCloud by Amwell supports members with mental health, well-being, chronic conditions, alcohol, and family concerns. Coaches personalize the experience by providing weekly encouragement and ongoing support to help members reach their goals.

80%

of members

report improvement in symptoms

65%

of members

achieve clinically significant improvements

56%

of users

with a clinical diagnosis of depression or anxiety were symptom-free after 3 months

4x

improvement

in member engagement when paired with a coach

Better access to mental health is here
Contact us to learn how SilverCloud by Amwell can help your members get the mental health support they need.
Contact us