Former CMS Administrator and FDA Commissioner Dr. Mark McClellan Joins American Well Advisory Board
BOSTON (May 31, 2016) – American Well, a national telehealth technology and services company, and creator of Amwell, the #1 most downloaded app for video doctor visits, today announced that Mark McClellan, M.D., PhD, director of the Health Policy Center at Duke University, former administrator of the Centers for Medicare and Medicaid Services (CMS), and […]
Media Contact
Press Inquiries:
Head of External Communications:
Angela Vogen, press@amwell.com
May, 31 2016
BOSTON (May 31, 2016) – American Well, a national telehealth technology and services company, and creator of Amwell, the #1 most downloaded app for video doctor visits, today announced that Mark McClellan, M.D., PhD, director of the Health Policy Center at Duke University, former administrator of the Centers for Medicare and Medicaid Services (CMS), and former commissioner of the U.S. Food and Drug Administration (FDA), has joined its advisory board. Dr. McClellan will serve as Vice Chairman of the board.
Dr. McClellan joins American Well as it becomes one of the largest telehealth providers and most sought after partner to health systems looking to leverage telehealth for chronic condition management and provider-to-provider consulting. Today the Company serves more than 40 health systems, more than 40 independent health plans, thousands of employers, and is being used by more than 3,000 independent providers. In addition to creating distinct telehealth offerings for its healthcare partners, American Well's consumer app Amwell surpassed 2 million downloads in March 2016, signifying great interest from patients and providers in leveraging online and mobile technologies to access and deliver care.
"American Well has a unique footprint and capabilities in one of the fastest-growing segments of healthcare – using telehealth to improve access to care, chronic disease management and care coordination," said Dr. McClellan. "I'm pleased to be able to bring my experience working in government, health policy, and economics to online care as it becomes integral to bringing high-quality, convenient, and efficient care to people."
"We could not be more thrilled to have Mark join our advisory board and bring his unmatched experience in health care economics and health policy to American Well," said Dr. Ido Schoenberg, CEO and chairman, American Well. "Our mission as a company is to radically improve how great care is accessed, reduce costs to both the consumer and the industry, and work alongside regulatory officials to make telehealth as safe, legal and financially viable as possible. Mark's experience in the White House, as well as at CMS and the FDA, will no doubt be immensely helpful as we continue to bring telehealth to everyone in the U.S."
Separate from its board of directors, American Well's advisory board is focused on guiding the company on key corporate development initiatives, such as: telehealth permissibility and payment; emerging use cases for telehealth (e.g. chronic condition programs, medication adherence, use by medical support staff); and new market opportunities.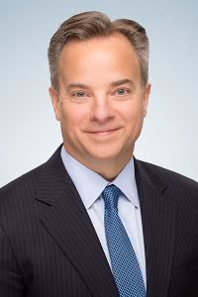 About Mark McClellan, M.D., PhD, Director, Duke-Margolis Health Policy Center, Duke University
Dr. Mark McClellan is the director of the Duke-Margolis Center for Health Policy at Duke University. Before Duke, he served as a senior fellow in Economic Studies at the Brookings Institution, where he was director of the Health Care Innovation and Value Initiatives and led the Richard Merkin Initiative on Payment Reform and Clinical Leadership. As former administrator of CMS and former commissioner of the FDA, he developed and implemented major reforms in health policy. These include the Medicare prescription drug benefit, Medicare and Medicaid payment reforms, the FDA's Critical Path Initiative, and public-private initiatives to develop better information on the quality and cost of care.
Dr. McCLellan also previously served as a member of the President's Council of Economic Advisers and senior director for health care policy at the White House, and as deputy assistant secretary for Economic Policy at the Department of the Treasury. Prior to that, he was an associate professor of economics and medicine with tenure at Stanford University, and has twice received the Kenneth Arrow Award for Outstanding Research in Health Economics.
About American Well
American Well transforms healthcare delivery through telehealth. We make online doctor visits accessible to everyone for one-off care issues like colds or infections, and chronic condition management, such as diabetes or depression. We deliver healthcare into people's homes and workplaces through our work with top health plans, health systems and employers, as well as our telehealth app, Amwell. A patient using Amwell can connect to a board-certified doctor of their choosing in just minutes for a visit carried out over smartphone, tablet, kiosk, phone, or desktop.
American Well and Amwell are registered trademarks or trademarks of American Well Corporation in the United States and other countries. All other trademarks used herein are the property of their respective owners. For more information on our services, visit www.americanwell.com. To download Amwell and have a doctor visit now, visit www.amwell.com.