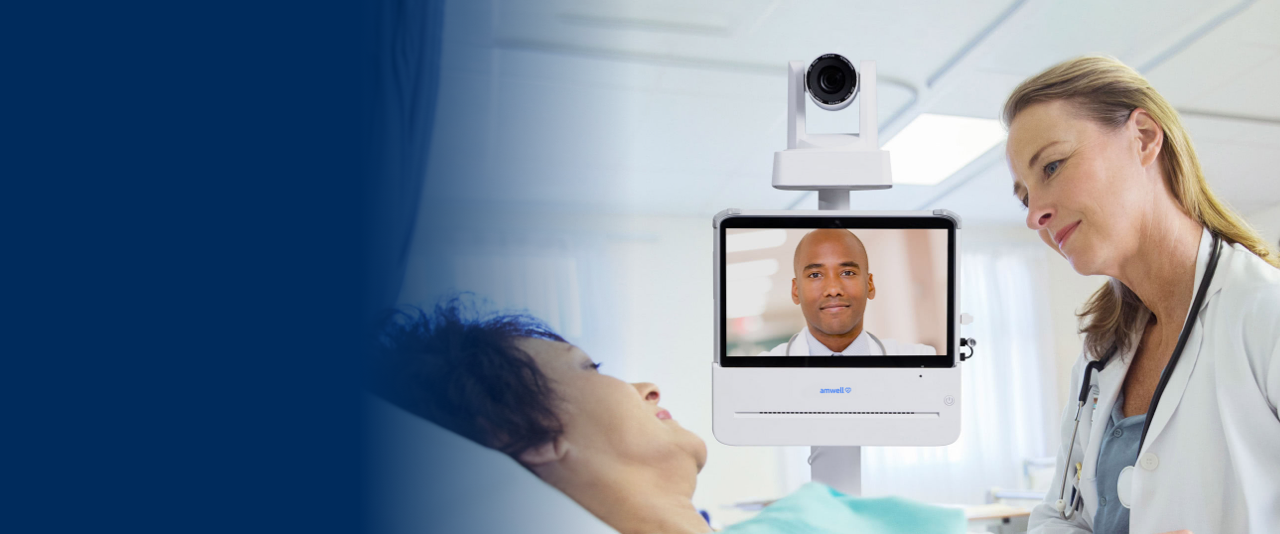 Amwell Telestroke program
For providers:
Improve access and optimize stroke care delivery.
Deliver timely stroke care to save lives
The Amwell Telestroke program can help you overcome access barriers and drive operational efficiencies for optimal stroke care delivery.
Our program empowers you to:
Deliver effective care
Empower your providers to make the most effective treatment decisions with state-of-the-art, FDA certified class 1 Carepoints™ for direct bedside consultations with specialists.
Enhance the clinician experience
Allow remote stroke specialists to receive critical patient information quickly, and enable provider-to-provider collaboration in real-time.
Improve operations
Fully integrate our telestroke solution with your EHR, configure telestroke-specific workflows, easily find devices, and accurately track patients through callback device functionality.

How UAB Medicine is addressing the neurologist shortage
"Telestroke is an enabling technology that can help coordinate care in the field and in the hospital, ultimately getting patients to where they need to be."
— Toby Gropen, MD, UAB Medicine
Download case study
We provide an end‑to‑end telestroke solution