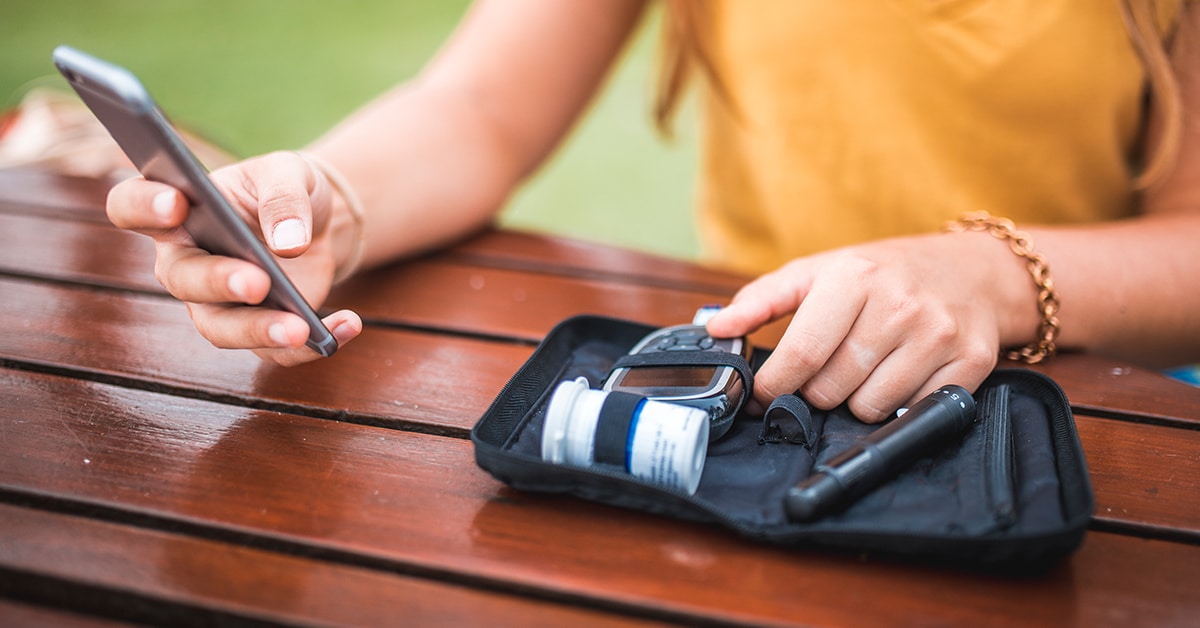 BOSTON – March 6, 2018 – Joslin Diabetes Center, the world's preeminent diabetes care and research center, and American Well, the leading U.S. telehealth provider, today announced a collaboration to explore how to best use telemedicine to treat diabetes in the United States – and eventually, around the world.
According to the World Health Organization, diabetes affects more than 400 million people globally. Working with American Well, Joslin Diabetes Center hopes to leverage the potential of telehealth to improve management of diabetes and its complications for its most complex patients – some of whom travel from around the world to its facility in Boston.
"We are constantly looking to improve the delivery of the unique care protocols developed here at Joslin to a global audience," said Dr. Peter Amenta, President and CEO of Joslin Diabetes Center. "Trying out new and innovative care delivery models, such as American Well's platform, to help scale and extend Joslin's impact, is an important part of making the best diabetes care truly accessible. We are always excited to more broadly share our best practices in prevention, treatment and management."
Diabetes is a complex, chronic disease that often involves multiple co-morbid diseases and requires careful and continued management. This includes close patient monitoring, medication adherence and lifestyle and behavioral changes – all well-suited for telehealth. Telehealth can connect care teams working with their patients wherever they are – whether via remote triage and referral to diabetes experts or by coordinating treatment programs using multi-way video.
The aim is to combine American Well's world-class telehealth platform with globally leverageable diabetes expertise – ultimately allowing Joslin to project care more broadly and to a larger number of patients.
In this initial collaboration, American Well's technology will match Joslin's leading diabetes specialists with patients who need care, offering the ability to provide more frequent, timely, and convenient interactions than may be possible with physical appointments.
"This speaks to the core of our connected care mission, leveraging technology to better treat and manage the full spectrum of care, particularly prevalent chronic diseases like diabetes," said Ido Schoenberg, Chairman and CEO of American Well. "We continue to invest heavily in developing our best-in-class clinical telehealth platform and forging strategic partnerships with leading healthcare institutions like Joslin, because we see such great global potential in connecting providers with their patients wherever and whenever they need care."
About Joslin Diabetes Center
Joslin Diabetes Center is world-renowned for its deep expertise in diabetes treatment and research. Joslin is dedicated to finding a cure for diabetes and ensuring that people living with diabetes can live long, healthy lives. We develop and disseminate innovative patient therapies and scientific discoveries throughout the world. Joslin is an independent, non-profit institution affiliated with Harvard Medical School, and one of only 11 NIH-designated Diabetes Research Centers in the U.S.
For more information, visit www.joslin.org or follow @joslindiabetes.
About American Well
American Well uses telehealth to improve people's access to quality care. Through our partnerships with the nation's largest health systems, insurers, employers, and retailers, our award-winning telehealth Exchange™ and our direct-to-consumer service, Amwell®, we connect millions of Americans to the doctors they trust for live video visits. Through the power of telehealth, we help patients get the care they need in a timely fashion, and help doctors be there for their patients. We build technologies to make healthcare go where people need it most. For more on how we are changing healthcare delivery through telehealth, visit AmericanWell.com.
American Well, Amwell and The Exchange are registered trademarks or trademarks of American Well Corporation in the United States and other countries. All other trademarks used herein are the property of their respective owners.
Media Contacts:
Joslin Diabetes Center
Sarah Darcy
Sarah.Darcy@joslin.harvard.edu
American Well
Catherine Anderson