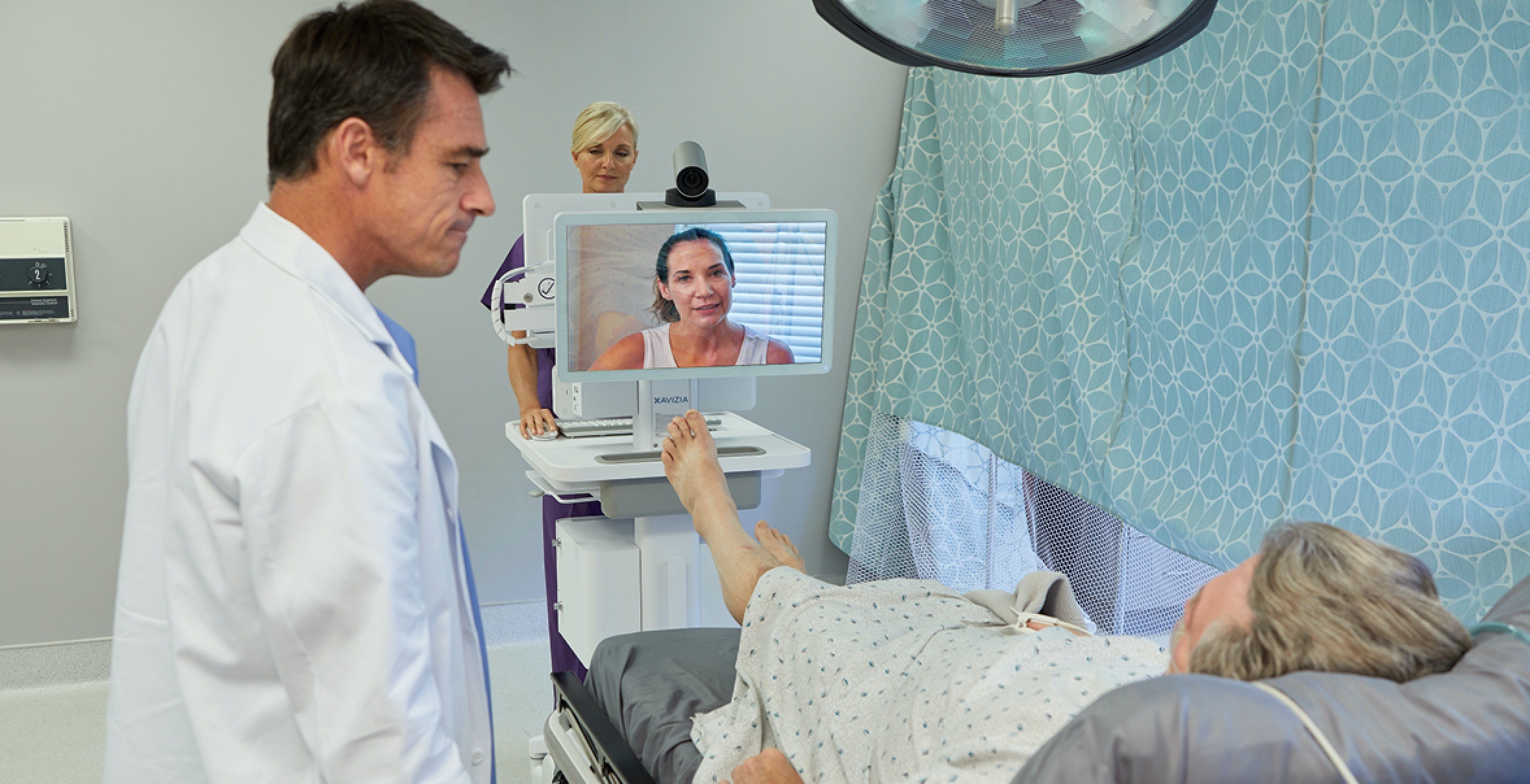 Avizia's comprehensive telestroke solution empowers healthcare providers with access to dedicated tele-neurologists and industry-leading collaboration tools
Avizia's telestroke solution enables healthcare providers to offer a full-service stroke program, with immediate access to the nation's leading neurologists, anytime and anywhere. Healthcare providers can leverage the Avizia Virtual Care Platform, which offers a stroke-specific workflow that incorporates industry leading audio and video capabilities, as well as rapid access to superior CT imaging to support new stroke guidelines. This in-application collaboration between physicians and other members of the care team and family streamlines decision-making and closes communications gaps. Avizia's comprehensive stroke solution also includes industry-leading telemedicine carts to enable enhanced far-end camera-control functionality.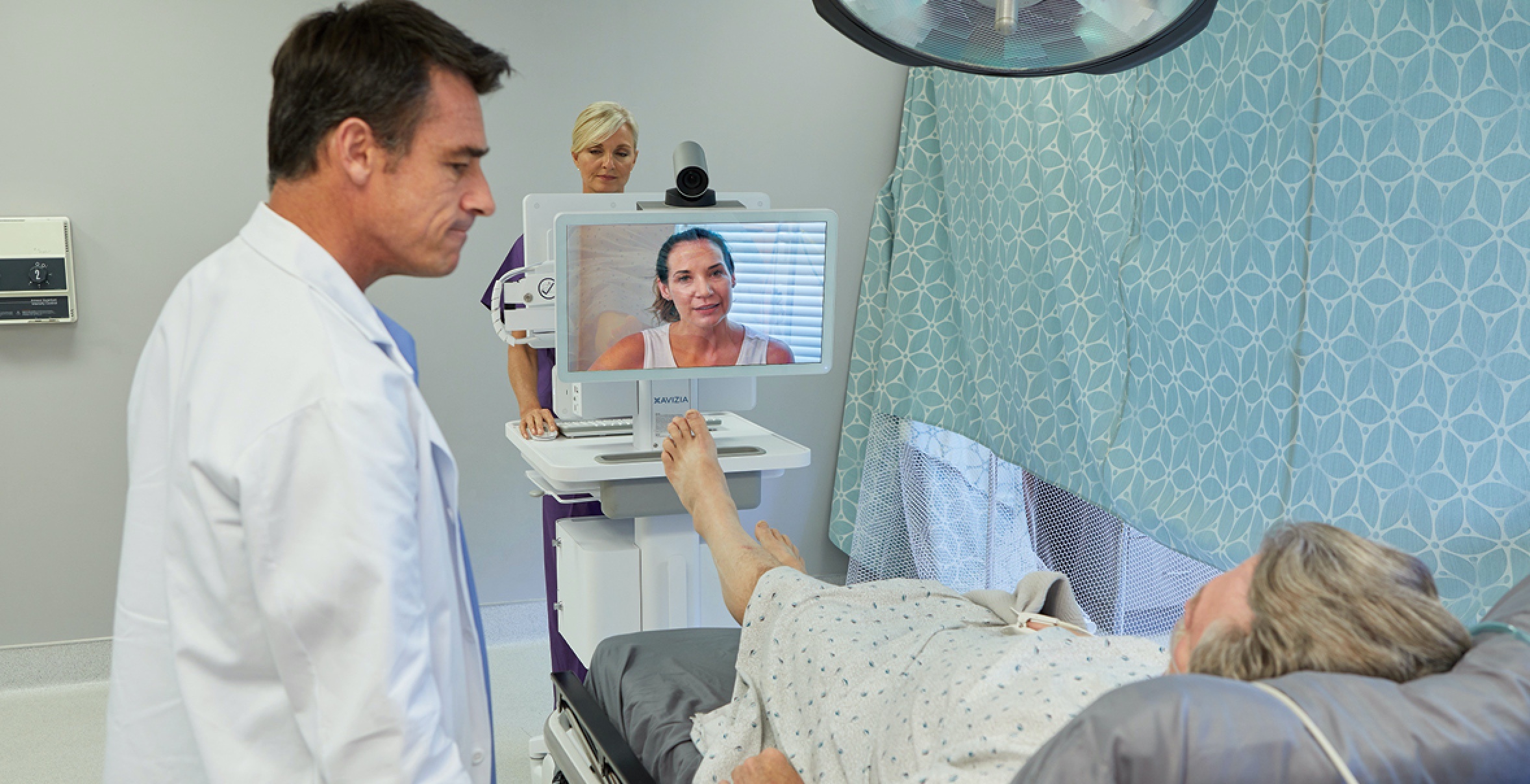 Telestroke represents one of the fastest-growing markets for telemedicine, thanks to the expansion of reimbursement policies, in addition to the new timeframes published by the American Heart Association and the American Stroke Association's 2018 Guidelines for the Early Management of Patients with Acute Ischemic Stroke. With this update, the window for stroke treatment has been expanded, allowing for patients to be eligible for thrombectomy up to 24 hours after symptom onset. Additionally, the guidelines recommend the use of telehealth in guiding the administration of intravenous tPA.
"As the recently updated stroke guidelines from the American Heart Association and American Stroke Association prove, getting stroke patients the care they need as quickly as possible makes an enormous difference in outcomes," – Mike Baird
"Avizia's telestroke solution offers healthcare organizations a personalized approach by working with a core group of tele-neurologists — as well as the care coordination and collaboration tools to seamlessly deliver quality care." said Mike Baird, Avizia's CEO and cofounder.
As Avizia's 2017 Closing the Telehealth Gap Report noted, providers called stroke one of the top use cases for telehealth in 2017. While both stroke and behavioral health ranked in the top two in 2016, the jump in uptake of telehealth for stroke and neurology has significantly increased (72 percent). With the recent passage of the Creating High-Quality Results and Outcomes Necessary to Improve Chronic (CHRONIC) Care Act, which empowers Medicare to reimburse for more services for treating chronically ill Medicare beneficiaries via telehealth, interest in telestroke will only deepen.
Avizia's industry leading telestroke solution allows neurologists to rapidly evaluate and treat patients — regardless of location — at the point of care. Unlike other telestroke offerings in the marketplace, Avizia's solution is comprehensive, and includes the telehealth platform, telemedicine devices, neurologists, and a personalized approach to implementation that promotes adoption and success.
Avizia's solution features include:
On-call access to a core group of tele-neurologists
Provider access via web or mobile application
Stroke-specific workflows and documentation
Interoperability options with all major EHRs
Integrated PACS image access
Enhanced far-end camera control (FECC)
Hands-on implementation and training
Avizia was acquired by American Well in July of 2018. Information on this page refers to activities that occurred prior to the acquisition and are presented for historical context. Together we provide a comprehensive acute care offering—a full end-to-end telemedicine solution for health systems and their providers.