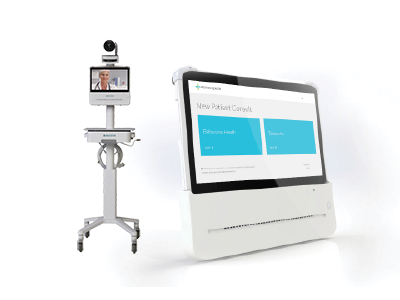 Telehealth solution offers healthcare organizations turnkey and secure video capabilities
RESTON, Va.–(BUSINESS WIRE)–Avizia, powering system-wide telehealth, has unveiled its Connect Solution, which offers healthcare organizations a turnkey and cost-effective opportunity to launch and scale telehealth video consultation capabilities, without a complex implementation process. Armed with Avizia's Connect Solution, providers will have the tools needed to deliver video consults within minutes. 
Avizia's Connect Solution, to be demonstrated at the ATA18 Conference in Chicago, starts with a user-friendly software interface, which providers can use to instantly launch a secure, high-quality video call through the FDA registered Avizia 200 telemedicine tablet. The provider can easily add other participants to the call, such as family members or other care providers.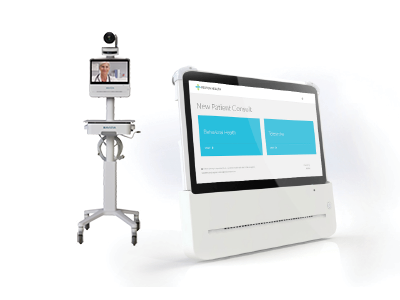 With the Connect Solution, healthcare organizations enjoy the foundational benefits of a virtual care program while laying the groundwork for a future system-wide telehealth strategy. Providers can deliver virtual consultations anytime and anywhere, using their computer or mobile device, while leveraging a suite of call-enhancing features—including multi-participant connectivity and enhanced far-end camera control—without having to download a special plug-in or invest in a large platform.
"The Connect Solution is designed for hospitals and provider organizations that want to improve patient access and enjoy the benefits of telehealth without undergoing a more complex technology implementation process," says Cory Costley, Chief Product Officer of Avizia.
"With capabilities ready right out of the box, the Avizia 200 and software interface make it easy to deploy the solutions providers need to conduct telemedicine consultations and collaborate more effectively with each other and patient caregivers. This is fundamental to setting a future system-wide telehealth strategy and essential to providing value-based care."
As noted by Avizia's 2017 Closing the Telehealth Gap report, organizations that use telehealth primarily use the technology to expand access/reach (70 percent) and improve patient outcomes (55 percent). However, many providers cited challenges to implementing telehealth, including program cost (40 percent) and clinician resistance (22 percent), the report noted. The Connect Solution, which encompasses the Avizia 200 and software interface, addresses these needs by making telehealth affordable and accessible.
The Avizia Connect Solution includes:
Turnkey integration with the Avizia 200 telemedicine tablet

Remote provider access from web or mobile applications

Unlimited participants are able to join HIPAA-compliant audio or video calls

Simple invite capabilities via email and text message, or direct phone or SIP calls

Optional far-end camera-control (Avizia 200 PTZ Cart required)

Avizia Fleet Monitoring (device status, auto alerts, remote management)
Avizia was acquired by American Well in July of 2018. Information on this page refers to activities that occurred prior to the acquisition and are presented for historical context. Together we provide a comprehensive acute care offering—a full end-to-end telemedicine solution for health systems and their providers.