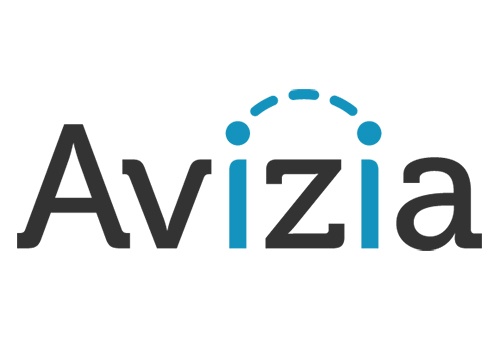 Avizia closes Series A funding round with $17 Million in invested capital
Reston, VA – October 31, 2016 – Avizia, the leading end to end telehealth solution provider, today announced the completion of its Series A financing totaling $17 million. The company raised an additional $6 million to supplement the initial $11 million, which was announced in July 2016. HealthQuest Capital led the additional round which included investment from strategic partner NewYork-Presbyterian.
"At HealthQuest we feel that telehealth has the ability to solve some of the most important issues in healthcare," said HealthQuest Capital Partner and newly appointed Avizia Board Member, Randy Scott. "That is why we've decided to partner with Avizia, because we think that they are better positioned than any other company in the space to deliver complete telehealth solutions to hospital systems and other large providers."
In recent years, NewYork-Presbyterian has been at the forefront of delivering video consult services and reshaping the future of patient care. The world-class institution is using telehealth technology to dramatically reduce emergency room wait times and power their telestroke peer-to-peer physician consult program, among other innovative practices. With this investment NewYork-Presbyterian will expand its role in advising Avizia on the enhancement of its comprehensive platform to assist healthcare providers to increase access to care, improve quality of care, and lower the cost of care through technology-enabled services.
"This investment represents an important step forward for NewYork-Presbyterian and our digital health offerings," said president and CEO of NewYork-Presbyterian, Dr. Steven J. Corwin. "We look forward to collaborating with Avizia and bringing the next generation of healthcare technology to patients in New York and around the country."
The telemedicine market is projected to grow at a rate of more than 50 percent a year—ballooning from $240 million in 2013 to $1.9 billion by 2018, according to data analytics firm IHS. The 2016 "Closing the Telehealth Gap" research report found that 72 percent of U.S. hospitals are currently using telehealth. The additional $6 million in funding from HealthQuest Capital and NewYork-Presbyterian will enable Avizia to further expand its telehealth offerings for hospitals, and other providers, ensuring that any healthcare provider can see any patient in any place.
"Telehealth is a proven way for hospitals to close gaps in care, reduce unnecessary ER visits, and expand their expertise and offerings outside of their current geography," said Avizia CEO and Co-Founder, Mike Baird. "The funds we have raised in this Series A round will accelerate our efforts to expand our engineering teams and go to market reach to continually offer the best possible telehealth solutions for providers, and ultimately improve the health and quality of care delivered to the patients they serve."
In conjunction with this equity raise, Avizia and Silicon Valley Bank (SVB) built upon their strong three-year relationship with an expanded $3 million debt financing and $1.5 million line of credit. "Silicon Valley Bank is pleased to expand its relationship with Avizia," said Alicia Fuller, director of Silicon Valley Bank in District of Columbia. "Avizia is improving access to care globally by scaling the reach of providers in healthcare. Our objective is to support Avizia's growth with the right financing, connections and global services."
Gartner lists Avizia as a sample vendor delivering an Enterprise Virtual Care Platform in its "Hype Cycle for Telemedicine and Virtual Care, 2016" report. Avizia's telehealth solutions are improving the delivery of care for more than 400 healthcare systems throughout 37 countries and 8 of the top 10 hospital networks in the United States.
###
About HealthQuest Capital
HealthQuest Capital makes early growth investments in innovative commercial-stage healthcare companies that are improving both patient outcomes and healthcare economics. Investments focus on medical products, diagnostics, healthcare IT and technology-enabled healthcare services. The HealthQuest investing team includes deep operational, clinical and scientific expertise and worldwide relationships throughout the healthcare industry that can be leveraged to add value to our portfolio companies. HealthQuest Capital is headquartered in Belmont, CA with west coast and east coast offices. Learn more at www.healthquestcapital.com.
About NewYork-Presbyterian
NewYork-Presbyterian is one of the nation's most comprehensive healthcare delivery networks, focused on providing innovative and compassionate care to patients in the New York metropolitan area and throughout the globe. In collaboration with two renowned medical schools, Weill Cornell Medicine and Columbia University College of Physicians & Surgeons, NewYork-Presbyterian is consistently recognized as a leader in medical education, groundbreaking research and clinical innovation.
NewYork-Presbyterian has four major divisions: NewYork-Presbyterian Hospital is ranked #1 in the New York metropolitan area by U.S. News and World Report and repeatedly named to the magazine's Honor Roll of best hospitals in the nation; NewYork-Presbyterian Regional Hospital Network is comprised of leading hospitals in and around New York and delivers high-quality care to patients throughout the region; NewYork-Presbyterian Physician Services connects medical experts with patients in their communities; and NewYork-Presbyterian Community and Population Health features the hospital's ambulatory care network sites and operations, community care initiatives and healthcare quality programs, including NewYork Quality Care, established by NewYork-Presbyterian, Weill Cornell and Columbia.
NewYork-Presbyterian is one of the largest healthcare providers in the U.S. Each year, nearly 29,000 NewYork-Presbyterian professionals deliver exceptional care to more than 2 million patients. For more information, visit www.nyp.org.
Avizia was acquired by American Well in July of 2018. Information on this page refers to activities that occurred prior to the acquisition and are presented for historical context. Together we provide a comprehensive acute care offering—a full end-to-end telemedicine solution for health systems and their providers.