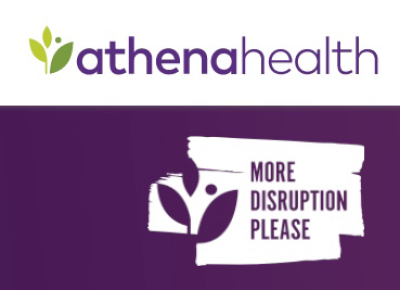 Reston, VA – February 27, 2018 – Avizia, the leader in powering system-wide telehealth, today announced a partnership with athenahealth, Inc. through the 'More Disruption Please' (MDP) program. As part of the athenahealth® Marketplace, Avizia's telehealth platform is now available to athenahealth's growing network of more than 111,000 healthcare providers to power their telehealth strategies.
"Avizia delivers a powerful telehealth platform for providers ready to enable the next generation of care delivery," said Mike Baird, CEO of Avizia. "With the Avizia solution providers can be confident they're delivering patients the best access to the best care with their own clinicians, regardless of location. "
athenahealth is a network-enabled, results-oriented services company that offers medical record, revenue cycle, patient engagement, care coordination, and population health services for hospital and ambulatory clients. The company's vision is to build a national health information backbone to help make healthcare work as it should. As an MDP partner, Avizia joins a network of like-minded healthcare professionals who are looking to disrupt established approaches in healthcare that simply aren't working, aren't good enough, or aren't advancing the industry and help providers thrive in the face of industry change.
To learn more about Avizia's new integrated application, please visit Avizia's product listing page on the Marketplace.
Avizia was acquired by American Well in July of 2018. Information on this page refers to activities that occurred prior to the acquisition and are presented for historical context. Together we provide a comprehensive acute care offering—a full end-to-end telemedicine solution for health systems and their providers.