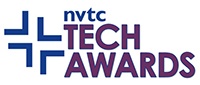 RESTON, Va. — October 15, 2015 — Avizia has been named a finalist for Tech Company of the Year Under $50 Million for the 2015 NVTC Tech Awards by the Northern Virginia Technology Council (NVTC). Now in their second year, the NVTC Tech Awards recognize influential leaders and innovative companies in the Greater Washington region's technology community. Winners will be announced on Oct. 19 at NVTC's TechCelebration banquet at The Ritz-Carlton, Tysons Corner.
The Tech Company of the Year award is presented to two technology companies that have proven their dedication, vision and ability to make things happen by working with a sustained, strategic business plan to grow into players in the area's tech industry. Other award categories are Tech Executive of the Year, Associate Member of the Year and Innovative Use of Technology.
To learn more or to register for the NVTC TechCelebration banquet, visit www.nvtc.org/banquet.
Avizia was acquired by American Well in July of 2018. Information on this page refers to activities that occurred prior to the acquisition and are presented for historical context. Together we provide a comprehensive acute care offering—a full end-to-end telemedicine solution for health systems and their providers.