Enterprise-grade, end-to-end telemedicine platform is blazing the trail for clinical workflow innovation.
For more than a decade, Healthcare Informatics has honored those at the forefront of healthcare IT innovation with its Innovator Awards Program. The 2017 Innovator Awards program included two tracks for innovation recognition—one for healthcare provider organizations and one for technology solution providers, allowing both sides of the health IT spectrum to submit their examples of transformation. Vendors were recognized for solutions that have helped their clients shine in enhancing clinician workflow, exchanging data, or cutting down costs. Patient care organizations where recognized for effectively deployed information technology in order to improve clinical, administrative, financial, or organizational performance.
Avizia is the 2017 co-winner in the category of Clinician Workflow. The award recognizes Avizia ONE, the company's SaaS telehealth platform that offers clinical workflow and care coordination tools that can be deeply integrated with any EHR/EMR to streamline the delivery of virtual care.
Founder and CEO of Avizia, Mike Baird, spoke with Healthcare Informatics about the importance of embracing complexity in healthcare—and how that can translate into a seamless experience for the doctor and the patient.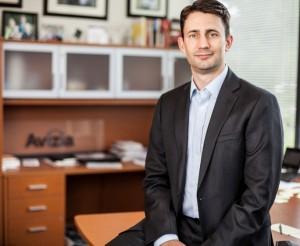 Tell me about Avizia's vision for clinician workflow in healthcare.
Mike Baird: We at Avizia are focused on delivering an end-to-end telehealth experience, making it easier for hospitals to allow any provider to connect with any patient in any place. That's our goal—and to do it, we need to really look at and improve the flows of healthcare for patients. Our mission is to help move [doctors] to the digital age—we want to make it seamless for doctors to deal with their workflows. For us, that translates into trying to figure out how to take the normal clinical workflow and processes doctors do in healthcare on any given day and make them applicable in the digital world. That means having things like virtual waiting rooms, being able to easily access patient data, being able to gather the diagnostic information from different sources, and trying to mirror that in a virtual consult. That's the core of what we do at Avizia.
How do you see the competitive marketplace in the clinician workflow area?
The vast majority of players in the telehealth space have focused on a very narrow niche of the market, that being direct-to-consumer. It's understandable. It's easier than other types of care. There are a lot of great companies out there that provide an app of some sort that allow you to talk to your doctor from home and address what we call low-acuity use cases. You can call up your doctor and say, "I have a sore throat," or "I have a runny nose," and get medical advice. It's a fantastic offering. But where Avizia is different is that we focus almost solely on healthcare systems and the way that they deliver care. That means we have to focus on a different level of telehealth than many other companies in the space. It's high-stakes telemedicine. We work on strokes and behavioral health offerings. We're working on telehealth solutions in pediatrics and other specialty care. It's a different mission, working right in the heart of the healthcare system—and one that differentiates us from the majority of players in the marketplace. We believe there is great value in ways to better deliver specialty care, ensuring that everyone, regardless of where they happen to be, has access to qualified specialists. And we believe there is value in providing that in a very patient-centric way.
More from Avizia's interview can be found here.
Avizia was acquired by American Well in July of 2018. Information on this page refers to activities that occurred prior to the acquisition and are presented for historical context. Together we provide a comprehensive acute care offering—a full end-to-end telemedicine solution for health systems and their providers.