American Well Appoints Jon Freshman as its Chief Technology Officer
BOSTON (June 21, 2016) – American Well, a national telehealth technology and services company, and operator of AmwellTM, the #1 most downloaded app for video doctor visits, today announced that it has appointed longtime executive team member and engineering lead Jon Freshman to become the Company's Chief Technology Officer (CTO). As CTO, Jon will oversee […]
Media Contact
Press Inquiries:
Head of External Communications:
Angela Vogen, press@amwell.com
June, 21 2016
BOSTON (June 21, 2016) – American Well, a national telehealth technology and services company, and operator of AmwellTM, the #1 most downloaded app for video doctor visits, today announced that it has appointed longtime executive team member and engineering lead Jon Freshman to become the Company's Chief Technology Officer (CTO).
As CTO, Jon will oversee the three arms of American Well's technology creation – research and development (R&D), technical services, and quality assurance – and will help steer the company's telehealth technology innovation and strategy. Jon reports directly to CEO Dr. Roy Schoenberg. He previously served as senior vice president (SVP) of R&D.
"It is with great pride that we recognize Jon in his expanded role as CTO," said Dr. Roy Schoenberg, CEO, co-founder, American Well. "As a veteran American Well-er, Jon led the buildout of our first foray into online care a decade ago. With his talents and dedication, he soon rose into the top R&D leadership role, helping us walk the fine line between fast-track innovation and accountable delivery. Jon has been instrumental in expanding what we are known for, from the first basic telehealth website to today's sprawling enterprise systems and mobile products. With Jon's leadership we will continue to imagine, design and deliver meaningful, elegant solutions that make telehealth a celebrated part of mainstream medical care."
Since joining American Well, Jon has led the team responsible for developing the company's – and the industry's – most powerful telehealth services to-date, including the recently released AW9 featuring collaboration-capable Multiway Video, and the first Telehealth Mobile Software Development Kit (SDK) which allows healthcare entities to embed telehealth capabilities into their own, existing digital applications.
Jon has also championed the integration and exchange of healthcare and business data to and from American Well technology, including data from e-prescribing services, medical record systems, APIs, medical billing, eligibility systems, biometric devices, and consumer solutions like Apple Health.
"It's been an honor to work at American Well over the past decade to provide technologies that unlock simple and affordable access to care – whether it's through our web platform, mobile apps, interactive kiosks, or Telemed Tablets," said Jon Freshman. "I know we'll continue to provide our customers and partners with cutting-edge technology innovations as we look to further simplify care delivery. I anticipate that as the ecosystem of healthcare technology and devices evolve, so too will our telehealth solutions, making for a future in which the best healthcare is delivered at home."
American Well has a long history of promoting from within. Jon is one of several team members who were with American Well at the start, and have since been promoted to lead critical areas for the company's growth. These include original American Well team members who now lead Hosting, Services, Product Management, Visual Design, Human Resources, and Clinical Services.
About Jon Freshman, Chief Technology Officer, American Well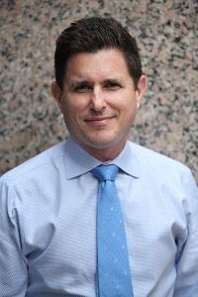 As CTO of American Well, Jon brings more than 20 years of software engineering experience with an emphasis on software-as-a-service, cloud-based technology, information technology strategy and vision, team-building and project management. He has a proven track record in delivering complex solutions for both emerging and established companies in healthcare and science, as well as the financial and insurance industries. Jon joined American Well in 2007, assuming progressively broader scope of responsibility, including web and mobile development, oversight of all product development, and in 2013, became the Company's first SVP of its R&D division. Prior to American Well, Jon served in several software engineering roles, including positions at BEZ, Amdocs, Charles River Development, and XChange, Inc.
About American Well
American Well transforms healthcare delivery through telehealth. We make online doctor visits accessible to everyone for one-off care issues like colds or infections, and chronic condition management, such as diabetes or depression. We deliver healthcare into people's homes and workplaces through our work with top health plans, health systems and employers, as well as our telehealth app, Amwell. A patient using Amwell can connect to a board-certified doctor of their choosing in just minutes for a visit carried out over smartphone, tablet, kiosk, phone, or desktop.
American Well and Amwell are registered trademarks or trademarks of American Well Corporation in the United States and other countries. All other trademarks used herein are the property of their respective owners. For more information on our services, visitwww.americanwell.com. To download Amwell and have a doctor visit now, visit www.amwell.com.
###