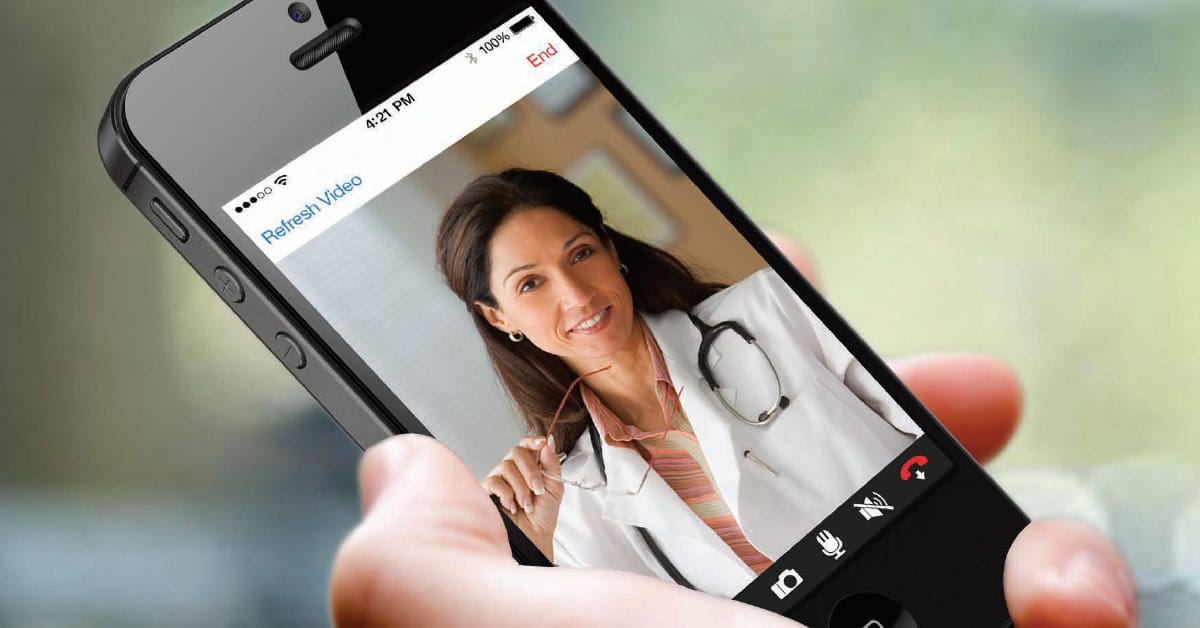 Telemedicine enables health plans to deliver convenient, affordable, high-quality care to members. But to maximize its impact, health plans need to take full advantage of telehealth's capabilities. Here are four ways top telemedicine health plans are enhancing their programs and delivering better care to members:
Driving Member Awareness
Many members may not know what telehealth is, which means the first thing health plans should do is build awareness.  Top telemedicine health plans are utilizing comprehensive marketing approaches aimed at building awareness of telehealth services and driving usage. Successful marketing tactics include email, direct-mail, digital advertising, and working with employer groups.
Messaging is also essential to success. If you're marketing to a Managed Medicaid population, the value propositions—no public transport travel, no time off work—are different compared to other populations.
Action Item: The best way to encourage telehealth usage is by offering it to your full membership. Develop a multi-phased marketing strategy that aims to build awareness before driving enrollments and utilization. Ensure the messaging is adapted to each target audience.
Expanding Access to Behavioral Health Services
There is a national mental health provider shortage, especially for psychiatry services. In fact, 77 percent of the nation's counties report a severe deficiency of psychiatrists.  The lack of mental health providers is especially critical in rural communities, where patients must travel long distances for care or they choose not to seek care altogether.
To combat these issues, top telemedicine health plans are offering care via telehealth. Telehealth enables these health plans to extend needed behavioral health services further into member communities, making care more accessible. Health plans across the country are using telehealth to:
Address mental health provider supply and member access issues
Divert patients away from ERs and PCPs for behavioral healthcare
Build a virtual behavioral health collaborative care model with PCPs
Extend behavioral health services further into member communities
Action Item: Analyze the behavioral health provider supply and access issues in your region. This analysis will help determine the best way to set up and structure a virtual behavioral health program. If you find your region has a behavioral health provider shortage, consider partnering with Online Care Group, Amwell's online medical group, to provide needed behavioral health services.
Connecting and Empowering Network Providers
Delivering coordinated care in a competitive healthcare marketplace is becoming more difficult. As care options increase, members seek care outside the health plan ecosystem, which causes fragmentation and market share loss. Telehealth offers members a convenient care option that is in-network. By using telehealth to engage network providers, coordination becomes easier and local providers can collaborate on how to best care for members.
Utilizing a health plan-associated telehealth program is especially relevant to providers in risk-based contacts, who are in search of more effective and efficient ways to care for these members, especially those with chronic conditions.
Action Item: The first step to engaging local providers in telehealth is to have constructive, informative conversations. Educating network providers on the benefits of collaborative care via telehealth will help your health plan find provider champions who are willing to use telehealth and who will ultimately encourage their peers to use the technology.
Considering Telehealth's Impact on Quality Metrics
Consumers use quality performance metrics to compare health plans, while health plans use these metrics to evaluate providers and maximize payments from Centers for Medicare & Medicaid Services (CMS). As the healthcare model continues to shift from fee-for-service to value-based care, quality performance metrics like HEDIS and CMS Star Ratings will become essential to ensuring quality care.
The National Committee for Quality Assurance (NCQA) has updated HEDIS metrics to include telehealth, introducing it into 14 existing physical health measures, as well as behavioral health measures.
CMS Star Ratings for Medicare Advantage can also benefit from telehealth. A 1-star improvement in CMS Star Ratings could lead to an eight to 12 percent increase in member enrollments and improving from a 3-star to 4-star rating could increase health plan revenue by 13-17 percent.  Telehealth can improve ratings for three of the five categories:
Staying Healthy: Screening, Tests, Vaccines
Managing Chronic Conditions
Member Experience with Health Plan
Action Item: Determine which HEDIS and CMS Star Ratings measures can be improved by telehealth. Focus on a few to start, and actively measure the effect telehealth has on these ratings year-over-year.