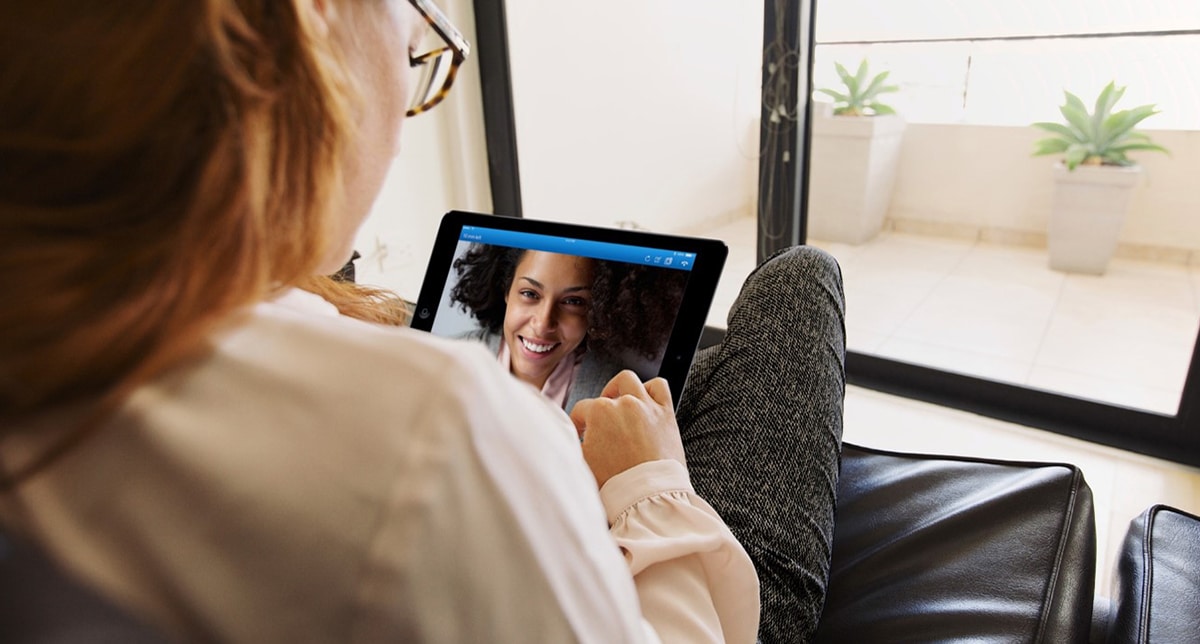 There is a lot that goes into a telemedicine program, from engaging providers to effectively marketing the service to patients and employees. Top health systems and employers across the country have built robust telemedicine programs to meet their organizations' unique goals. Here are telemedicine examples from two top health systems and a top employer, all of which demonstrate their unique approach to telehealth implementation.
Beacon Health System has locations across Indiana and Michigan's Lower Peninsula. Even before adding telehealth to their services, they were already one of the biggest healthcare groups in the region. In 2017, Beacon Health System formed a governance group of all key stakeholders to launch a system-wide telemedicine program. The telemedicine program was rolled out in a multi-phased approach, and included the launch of a direct-to-consumer telehealth service, employer group strategy, site-to-site consults and provider-driven telehealth. One of Beacon Health System's goals with its telemedicine program was to engage its providers. The health system took an innovative approach to provider adoption of telehealth by forming a provider test group. This test group included representation from a broad spectrum of specialties, including pediatrics, orthopedics, dermatology, and primary care, as well as a variety of day-today operations—available appointment spots, more administrative time, high volume of patients per hour, or mostly Medicaid patients. To learn how Beacon Health System ran these provider test groups, or to get more information on its strategy behind a system-wide telemedicine program, read the case study here.
Southwest Medical is another unique telemedicine example. Southwest Medical Associates (SMA), a wholly-owned subsidiary of UnitedHealth Group and Optum, partnered with Amwell to launch a direct-to-consumer telemedicine service, SMA NowClinic. SMA deployed a forward-thinking in-clinic marketing strategy to promote telehealth to patients.  When patients enter a SMA clinic, they are greeted by rack cards, tri-fold brochures, floor vinyl signage and ceiling danglers all promoting SMA NowClinic. A television screen also shows wait times at the various urgent care clinics and compares it with the short wait times on SMA NowClinic. Through this type of marketing, SMA has had over 30,000 patients enroll in telehealth and more than 20,000 visits. For more information on SMA's telemedicine program, including how they defined goals, piloted the program and engaged providers, read the case study.
Adecco offers a great telemedicine example for employers. Adecco is a global staffing firm with employees everywhere, but especially across the US. Though not a medical service provider themselves, they partner with Amwell to deliver their employees a convenient, cost-effective medical benefit. As of June 2018, 44% of Adecco's employees have enrolled in the telemedicine benefit, and of those employees, 55% have had at least one online visit. Since launch, it's estimated that Adecco has saved over $230,000 with telehealth. In addition to telehealth ROI, Adecco has seen high employee satisfaction with telehealth, as well as substantial time savings. To learn more about Adecco's telemedicine benefit, including how they engage employees in the benefit, read the case study.
Whether your organization is a health system looking to better serve more patients or an employer searching for a convenient, low-cost medical benefit for employers, telehealth is a viable solution. For even more telemedicine examples visit our resources page, or contact us directly for more information.