When you work for a health plan, you're expected to be a benefits expert. And not just about health insurance. You're expected to know about all benefits, all the time.
In a way, it's a good thing your client sees you as their benefit guru. But since you probably don't have time to meticulously follow employee benefit trends month after month, you can get caught off-guard when they quiz you about the new benefit they're considering.
While we can't help with all new benefits, we've got you covered when it comes to telehealth. Here are the answers to six questions your client has about telehealth software: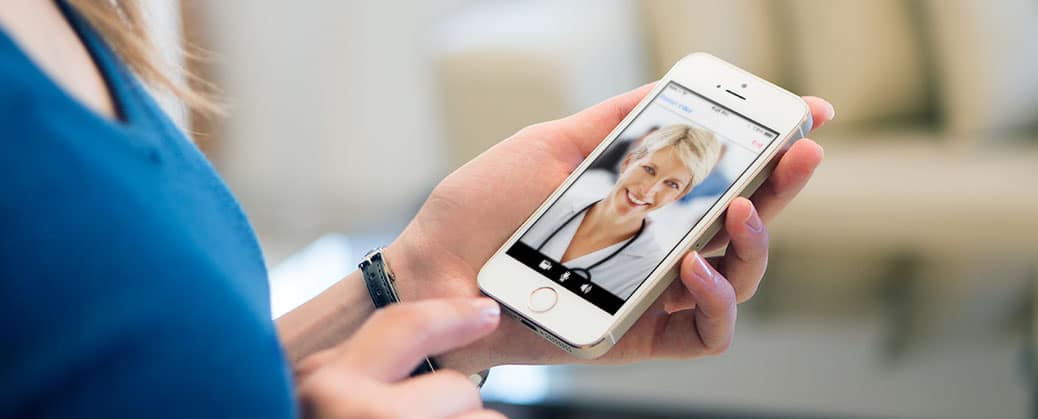 Question #1: Is telehealth just phone calls with doctors?
Not quite. According to the guidelines released by the Federation of State Medical Boards (FSMB), a clinically credible telehealth visit means using video when possible, employing technology that is fully HIPAA compliant, and ensuring continuity of care. Make sure you take these guidelines into account when you select a telehealth vendor.
Question #2: Are other employers offering telehealth?
Yes. A recent study by NBGH projected that 74% of employers will offer telehealth in 2016. This huge jump isn't entirely surprising. After all, telehealth saves the employer money and saves their employees time.
Question #3: Will my employees even use telehealth?
Yes. After all, it's easier and more convenient than urgent care. To maximize telehealth utilization, we recommend incorporating it into an employer's overall benefits structure and effectively communicating the new benefit to employees.
Question #4: Will telehealth save me money?
Yes. Our employer clients typically see savings of $140 per telehealth visit. This amount accounts for money saved from employees who would otherwise unnecessarily go to the ER or urgent care and also accounts for money lost for employees who require follow-ups after their telehealth visit.
Question #5: How long does it take to launch?
In as little as 30 days. With telehealth, there's thankfully not a lot required for a fully comprehensive employer launch.
Question #6: Can it integrate with our existing benefits?
Of course. In fact, we created a slide share that outlines how health plans can easily and quickly cover telehealth claims in just five steps. Click here to download it.