Over the weekend, employees from teams across American Well boarded planes headed to Vegas, ready to take HIMSS by storm!
Our fabulous events planner, Liz Kelliher, flew in early to set up the American Well booth, #2154.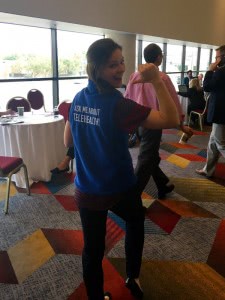 Doesn't it look great?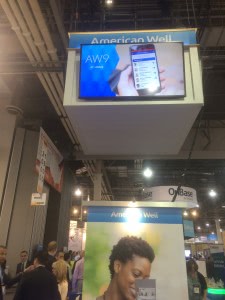 On Monday, Katie Ruigh, our VP of Product, was interviewed about our newest product release, AW9 by Joe Lavelle, with intrepidNow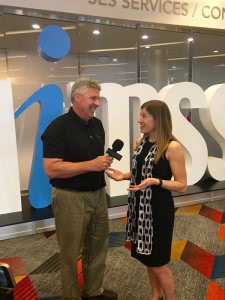 And again Wednesday, this time with Danielle Russella, President of Customer Solutions, by HIMSS Media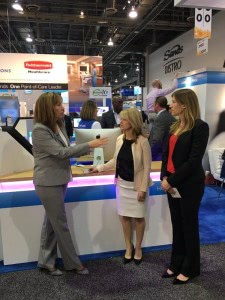 Our Chief Medical Officer, Dr. Peter Antall, was just interviewed by MobiHealthNews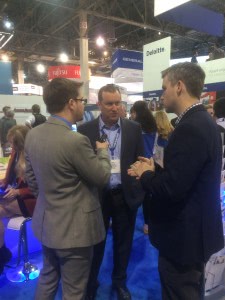 Here's Ali Hyatt, one of our Marketing Directors, with Dave Plummer, one of our Account Management Execs, celebrating the announcement of American Well's partnership with the Advisory Board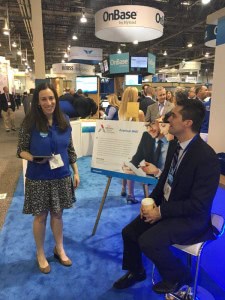 Our Product Specialists have been giving demos all week. Check out Lauren Meyer in action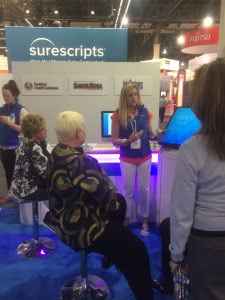 Wednesday night's Tele-tini Happy Hour was a success!
Keep your eyes peeled for Dr. Roy Schoenberg, our CEO, caught here in a rare moment of stillness at the booth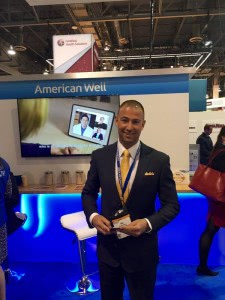 If you're at the conference and you haven't had a chance to say hi yet, head on over to see us at Booth #2154. The team would love to meet you!