By Kofi Jones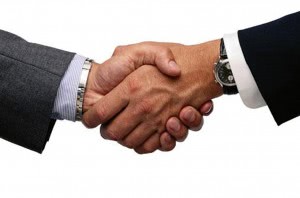 Yesterday, Democrats and Republicans from both the House and the Senate came together in a bipartisan effort to introduce important legislation with significant positive impact for telemedicine. The Creating Opportunities Now for Necessary and Effective Care Technologies CONNECT for Health Act (S. 2484 in the Senate and H.R. 4442 in the House) would greatly expand providers' ability to leverage innovative telehealth healthcare technologies to increase access to healthcare for Medicare enrollees—and be appropriately paid for doing so.
The number of online medical consultations is expected to increase from less than one-tenth of 1% of the total for medical consultations today to 20% or more within the next 20 years. Hospitals, health systems, health plans, employers, and provider groups have rapidly been adopting telehealth for its ability to increase reach, better manage chronically ill patients, and produce better clinical outcomes.
Removing Medicare Barriers to Telemedicine
But as the proliferation of these technologies has increased, Medicare policy has lagged significantly behind.  The infrastructure for commercial and Medicaid payment for telehealth and remote patient monitoring has steadily improved, with states and health plans committing to reimburse providers who extend their care through technology. Only Medicare has remained stuck, requiring patients to drive to the care they need, rather benefiting from technologies that can bring the care to them. Up to this point, only rural Medicare enrollees could benefit from these innovative care models, and only if they were willing to travel.
The Connect for Health Act will help providers transition from today's fee-for-service environment to the goals of alternative payment created by the Medicare Access and CHIP Reauthorization Act (MACRA). Providers making this transition will be able to use telehealth and remote patient monitoring without the current geographic barriers. Telehealth would become payable in alternative payment models without site restrictions, and become a part of the basic benefits package for Medicare Advantage. The bill will also significantly increase the number of approved locations and use cases for leveraging these technologies.
This announcement marks the most significant effort to embrace technology as a vital part of our health care ecosystem since EMRs. With 50 million Medicare enrollees, many coping with multiple chronic conditions, mobility issues, and significant wait times to access care, it's time to take off the handcuffs.
We, as a nation, have a wonderful habit when faced with fundamental challenges. We innovate.  It's time to innovate in our policy making and unlock the potential for care delivery for our most high need patients. The CONNECT for Health Act is the path forward.
This news broke yesterday, and already the Act has significant endorsement. Read press releases from these key supporters:
American Telemedicine Association
For more background on this important issue, read our introduction to provider reimbursement for telemedicine, and look for more posts as the reimbursement landscape continues to evolve.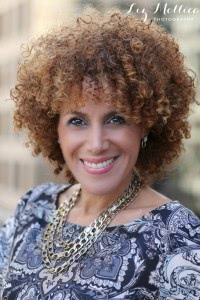 Kofi Jones is the Vice President of Government Affairs for Amwell. Her primary focus is on collaborating with federal, state, and congressional leaders to ensure the proliferation of modernized and safe telehealth policies. Prior to joining Amwell, Kofi spent four-and-a-half years working for the Deval Patrick Administration, first as a Public Affairs Director and spokeswoman for the Governor's Economic Development Secretary, and then as the Executive Director of the Commonwealth Marketing Office. She has also spent over 15 years as a communications and media expert, with a decade of experience in television news as a producer, reporter, and anchor.