Rep. Heather Carter has introduced HB 2502 to the Arizona House of Representatives to enact the Interstate Medical Licensure Compact into law. The key motivation of the bill is to better serve Arizona patients by overcoming our substantial physician shortages.
Arizona joins five states (Alaska, Colorado, Kansas, New Hampshire, and Washington) in introducing model Compact legislation this year. Twelve states already have enacted the Compact, "a comprehensive process that complements the existing licensing and regulatory authority of state medical boards and provides a streamlined process that allows physicians to become licensed in multiple states," according to the bill. The Utah and Wisconsin legislatures unanimously approved the Compact for their respective states.
The Compact is a result of cooperative efforts of state medical and osteopathic boards and is administered by an Interstate Commission consisting of two representatives from each state that has enacted the Compact. It's built on a system of state-based regulation proven to ensure safe health care delivery.
The Federation of State Medical Boards says the Compact "is expected to expand access to health care, especially to those in rural and underserved areas of the country" and "would strengthen public protection because it would help states share investigative and disciplinary information that they cannot share now."
The Compact is supported by 31 state medical and osteopathic boards and endorsed by multiple medical associations and health systems, including the American Medical Association, American Osteopathic Association, and American Academy of Family Physicians.
How the Compact works:
The Compact provides physician licensure that is recognized among all Compact states, but each state in the Compact maintains local enforcement in order to protect its own citizens.
Physicians designate a "state of principal license," which is the state where the physician holds a current license to practice medicine and is also the state where the physician lives and/or the state where at least 25% of the physician's practice of medicine occurs and/or the state where the physician's employer is located. Physicians apply for Compact licensure through the member board of the state of principal license. The expedited license is good in all Compact states.
The Interstate Commission coordinates information sharing among the Compact states' member boards regarding any public action or complaints or disciplinary or investigatory information against a Compact-licensed physician.
States can leave the Compact by repealing their Compact statutes.
What the Compact does:
Enables physicians to treat patients as the patients move among states.
Allows physicians to efficiently obtain licensure in all participating states.
Speeds up licensure of physicians who want to serve Arizonans and thereby reducing our physician shortage.
Preserves Arizona's existing licensure processes.
Reduces the likelihood of federal preemption of states' authority over physician licensure—a powerful tool for States' Rights.
Facilitates new delivery models involving telemedicine and cross-border practice.
What the Compact doesn't do:
Change Arizona's existing medical practice act.
Supersede Arizona's autonomy and control over the practice of medicine.
Affect the ability of Arizona's medical boards to assess fees, determine fee structure, or collect fees.
Affect Arizona's disciplinary process.
Preclude physicians who don't meet Compact standards from obtaining licensure through traditional Arizona processes.
To protect patients, standards are high for physicians eligible to participate in Compact licensure:
Must have graduated from an accredited medical school.
Must have passed the US medical or comprehensive osteopathic medical licensing exam within three attempts.
Must hold specialty certification.
Must have successfully completed approved graduate medical education.
Must possess a full and unrestricted license to engage in the practice of medicine issued by a member board.
Must never have been convicted, received adjudication, deferred adjudication, or community supervision or deferred disposition for any offense.
Must never have had a license subjected to discipline by a licensing agency.
Must never have had a controlled substance license or permit suspected or revoked.
Must not be under active investigation by a licensing agency or law enforcement authority.
You can help Rep. Carter to enact the Interstate Medical Licensure Compact into law by reaching out to your Arizona Representative and Senator—letting him or her know that you support HB2502. Always ask your Representative and Senator to vote for HB2502. If you need help finding your Arizona Representative and Senator, go to http://azredistricting.org/districtlocator/. Also, I urge you to consider telling others about this opportunity to improve availability of quality health care for Arizonians.
For more information on the Interstate Medical Licensure Compact, including its legislative status in each state, endorsements, and a discussion Compact myths and facts, go to http://licenseportability.org/.
About the Author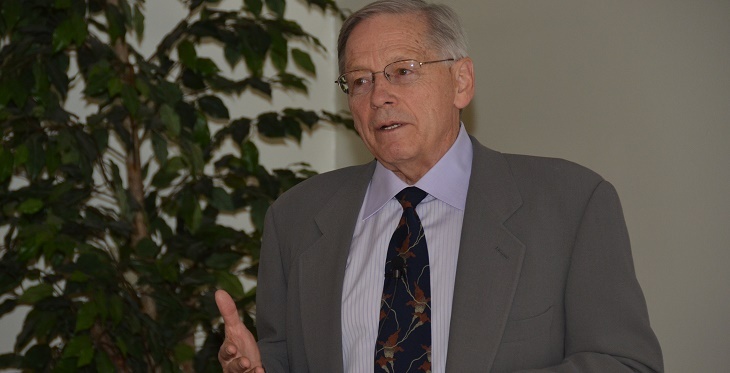 Avizia was acquired by Amwell in July of 2018. Information on this page refers to activities that occurred prior to the acquisition and are presented for historical context. Together we provide a comprehensive acute care offering—a full end-to-end telemedicine solution for health systems and their providers.