Due to the dynamic nature of the healthcare landscape and the changing needs of providers, videoconferencing has emerged as the most popular form of communication.
While video conferencing has existed for more than a decade, we are now feeling its true healthcare benefits. We're moving from hardware-based videoconferencing to software and service based solutions. Cloud-based videoconferencing has allowed care providers to experience seamless collaboration without having to worry about hardware and infrastructure costs. With an increasing number of hospital systems opting for cost-effective services managed outside their premises, cloud-based videoconferencing is fast becoming the norm.
Several recent studies show that the cloud is where videoconferencing is headed. A new Global Industry Analysts (GIA) report predicts the cloud videoconferencing market could reach over $2 billion by 2020. According to another report, the cloud-based videoconferencing market is going to grow at a CAGR of 39.6 percent by 2019. What are the factors driving this growth?
Enterprise Mobility
A recent IDG Connect survey estimates that by the end of this year, the mobile workforce will number 1.3 billion globally– that's nearly a third of the total global workforce. As mobile penetrates deeper into the business space, it will cause more hospitals to adopt cloud-based videoconferencing as a means to collaborate from anywhere, at any time.
Remote Workplace
The dispersed nature of business requires a communication solution that allows care teams in diverse locations to meet, collaborate, exchange files and documents, and solve problems together. The idea is to collaborate as if you're in the same room. This helps remote specialists become truly part of the conversation. Cloud videoconferencing replicates the benefits of face-to-face communication at a fraction of the cost of in-person consultations.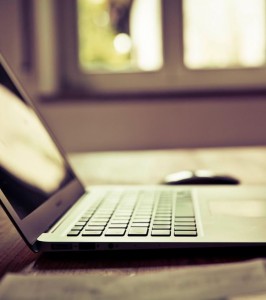 Increased Productivity
Videoconferencing also eliminates the need to dive into heaps of files and more traditional forms of communication every time you need to refer to something discussed in the past. It also helps prevent miscommunication and misdiagnoses, not only saving time, but also improving patient outcomes. A new global study found that businesses using cloud-based services experience improved productivity.
Cost-Effective Collaboration
Cloud-based services bring down the cost of operations and videoconferencing is no exception. With no infrastructure and/or hardware to maintain, cloud-based videoconferencing makes effective collaboration affordable to everyone.
There is no doubt that the landscape of the mobile workforce and global collaboration is rapidly changing. The question is, what technology and tools is your hospital embracing to maximize the potential of this exciting trend?
Avizia was acquired by American Well in July of 2018. Information on this page refers to activities that occurred prior to the acquisition and are presented for historical context. Together we provide a comprehensive acute care offering—a full end-to-end telemedicine solution for health systems and their providers.