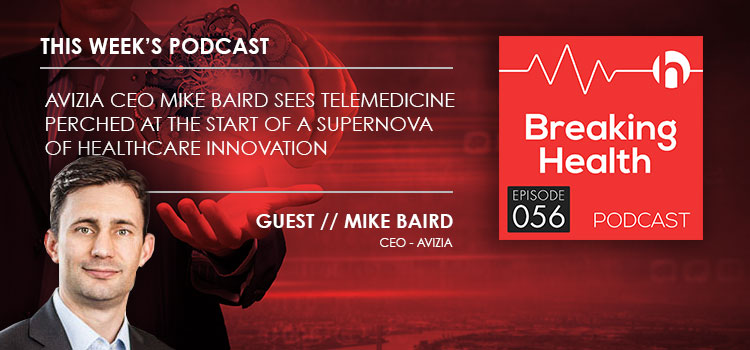 Published By: Break Health Podcast
Steve Krupa, host of the Breaking Health Podcast, delves deep into Avizia's history and its approach to developing the right products for hospitals.
How does it identify the features providers want, as well as those they may not know they even need? Listen to find out!
Avizia was acquired by Amwell in July of 2018. Information on this page refers to activities that occurred prior to the acquisition and are presented for historical context. Together we provide a comprehensive acute care offering—a full end-to-end telemedicine solution for health systems and their providers.