This week we announced the appointment of longtime Amwell technology executive Jon Freshman to Chief Technology Officer. Following the news, VentureFizz, a popular Boston-area technology outlet, reached out with a few questions for Jon on what his appointment means for the company and what it's like working on the engineering team. Below is a preview of the Q&A which you can read in full on VentureFizz here.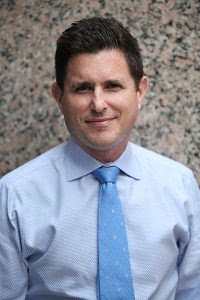 Amwell Engineers Seamlessly Advance Telehealth
As seen on VentureFizz – Excerpt below
Amwell has recently appointed Jon Freshman as its new CTO, who has been with the company since its early days. It is the leading provider of telemedicine services through Amwell, the No. 1 most downloaded telehealth app. Through the years, Freshman watched the engineering team evolve and a helped develop a culture. Freshman joined Amwell in 2007, tackling web and mobile development. In 2013, he became the company's first SVP of its R&D division.
We caught up with Freshman to hear about the exciting things the engineering team is up to. Read more in the interview below.
Amwell is hiring — take a look at their BIZZpage for open positions!
Jillian Gregoriou: Congratulations on your new role as CTO, Jon! You've been with Amwell since almost the very beginning. How have you seen the team evolve?
Jon Freshman: Originally, our team was focused on how to provide on-demand healthcare services to patients over web browsers. As our platform adoption grew, so too has the need for the team's expertise to evolve into iOS and Android development, biometric device integration, analytics and monitoring.
JG: What has kept you at Amwell for almost a decade? What's in the Kool-Aid?
JF: It's a combination of many things, really – knowing that our products and services offer simple and affordable access to healthcare, working with our talented team of engineers, and of course, investing in the latest technologies.