Amwell is still coming down off a terrific week in beautiful, albeit not-so-sunny San Diego (it rained most of the time, but that didn't stop us from having a blast!), where we hosted our second-ever Client Forum at the Omni Hotel.
This telehealth meeting of the minds brought together clients and partners, including top health systems, health plans, employers, associations and medical boards to hash out telehealth best practices, discuss hurdles, and share in the overall excitement of industry growth.
As they say in Vegas (or San Diego?), we think it's important to keep what happened at the Client Forum at the Client Forum, but we wanted to share a few thematic and general takeaways from the sessions.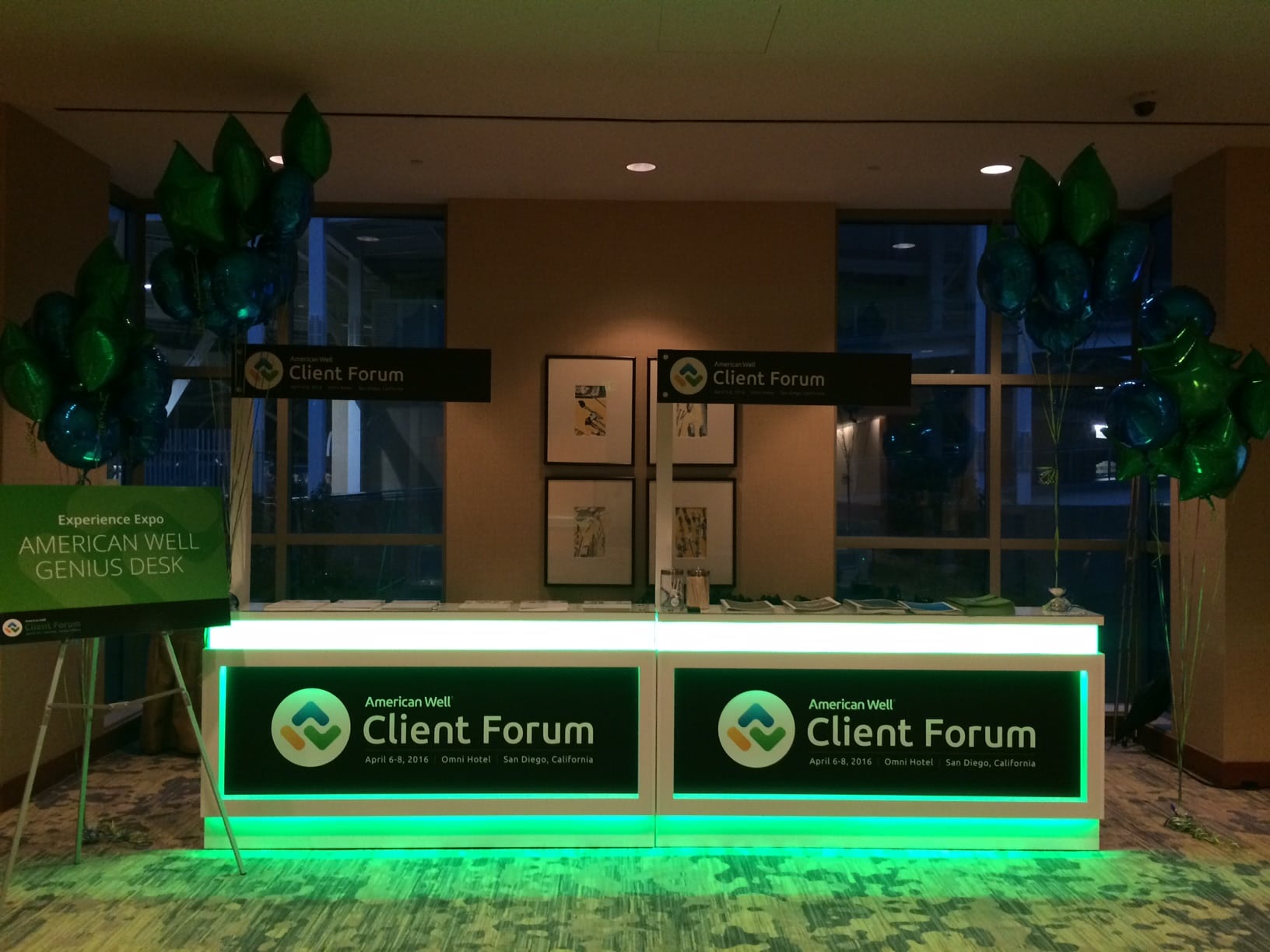 Our clients are telehealth trendsetters. And we're not just saying that because they're our clients.  Through panelist discussions, keynotes, and even just informal chatter during breaks, the week was pervaded by a strong sense that we were among the industry's best. Our clients are coming up with ground-breaking use cases for telehealth; measuring all aspects of a telehealth encounter, from ROI to patient satisfaction; and constantly conceptualizing innovative ways to insert telehealth into the care delivery model. But what was equally impressive was the overall sense of camaraderie among all in attendance. Health systems who have been using telehealth for years, such as Cleveland Clinic and Avera, were sharing best practices with smaller health systems that were just getting started with telehealth. Health plans were working alongside health systems and employers alongside payers, to really get into the essence of what makes telehealth work, and what needs to be fixed in order to succeed.
Clients have personal telehealth experiences. Leaders in the healthcare industry shared personal stories of their own overwhelmingly positive experiences with telehealth. In every story there were clear benefits to the patients and caregivers, as well as the physicians and hospitals. The personal touch captured by these vignettes of firsthand experiences humanized the decisions of healthcare executives, who truly believe in the power that telehealth offers.
Provider engagement is key to success. While consumers have begun to embrace telehealth, physician engagement is equally critical to its success. Many health systems discussed different strategies for physician engagement, while health plans shared concerns of fragmenting provider relations. One health system recommended choosing a telehealth use case based on physician enthusiasm and respect—the thought being that an excited physician is the best advocate to influence other physicians to try telehealth..
Reimbursement is complicated. The landscape for reimbursement continues to improve each month, but payers are still working through how to properly reimburse for telehealth visits. Should telehealth visits be reimbursed the same as in-person visits? There was discussion and debate for both sides. Most agreed that telehealth provided equal value and quality compared to an in-office visit. While we didn't settle every last telehealth reimbursement challenge at the Client Forum, it is clear that everyone involved in telehealth wants it to be as successful as possible.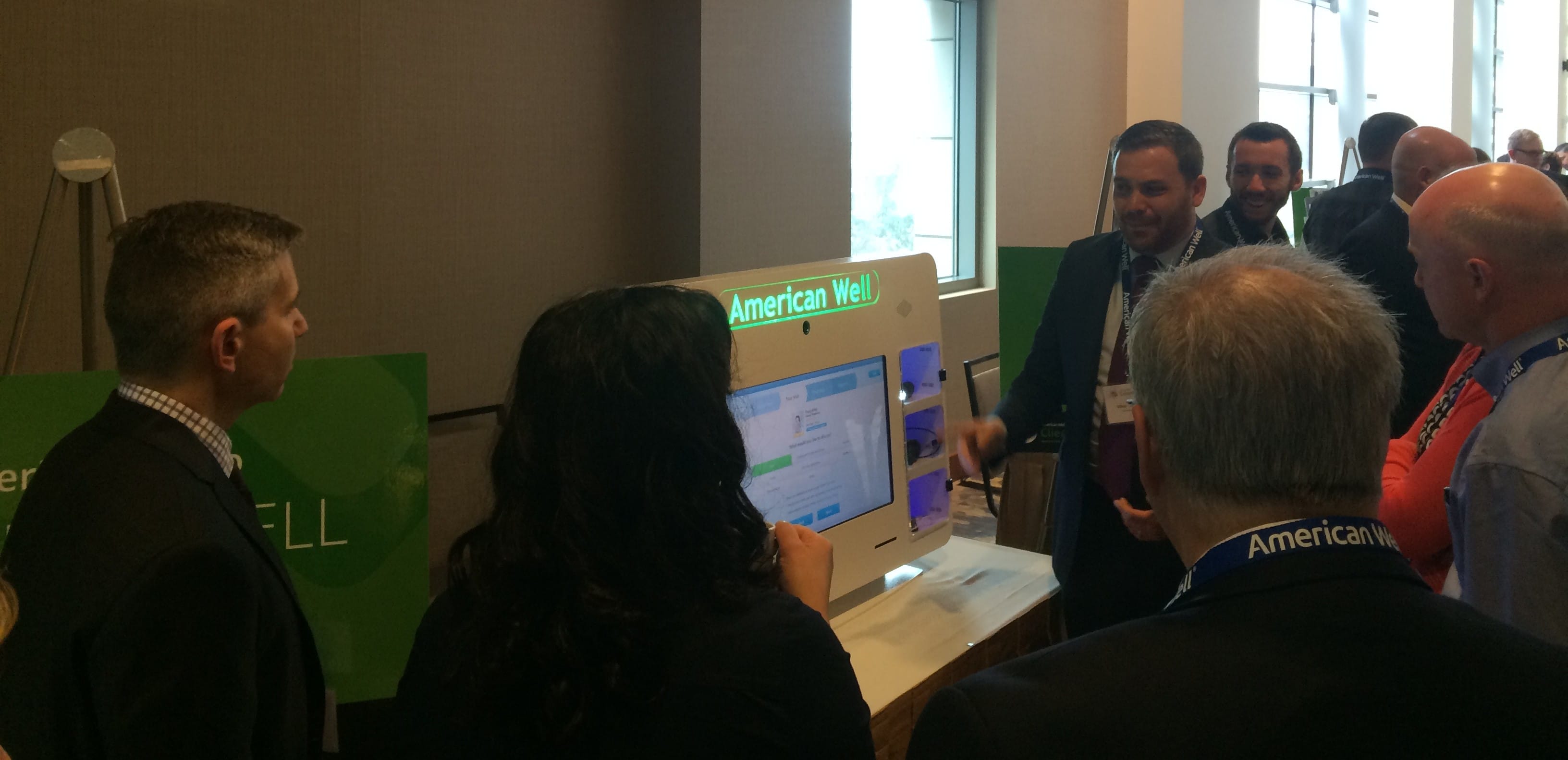 Future projections are positive, but now we need to execute. We're all familiar with the enormous projections for telehealth—from telehealth visits skyrocketing to 180 million by 2018, to certain health systems expecting to do more video visits than in-person visits by 2018. And while these projections are exciting, they also require immediate and ongoing action. Health systems and physicians need to play today in order to execute on future projections and make telehealth into the industry we all know it can be.
We're excited that we could share a few days meeting with the early adopters and influencers in the telehealth space and are already planning for next year's forum. Stay tuned…