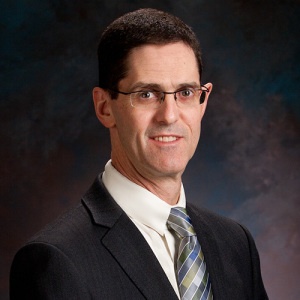 Dr. Alan Pitt, neuroradiologist at St. Joseph's Hospital and Medical Center in Phoenix, presents a compelling case on how America has built the "best" system in the world for emergency care, yet sadly focuses on volume over outcomes. Healthcare in America now costs 18% of our GDP, twice that of other developed nations, but ranks 50th in the world based on expected longevity! Moreover, with no defined pricing structure, there is a disconnect between cost and value.
But the rules of the game have changed. The Affordable Care Act (ACA) looks to change healthcare spending by 1) incentivizing healthcare outcomes and 2) bundling payments. With regards to the first point, outcomes are uncertain for an individual patient but can be predicted and negotiated for a large group. For example, an insurer might say that of 1000 patients with a condition like congestive heart failure admitted to the hospital, only 10% can be readmitted for 30 days after discharge; if the number is higher, those extra admissions are on the hospital's dime and not reimbursed. As for the second point, bundling payments takes currently separate payments for doctors and hospitals and "bundles" them so that a patient's bill has a set price for all services. Under bundling all-inclusive hip surgery may cost $10,000. The split of the total fee must then be split between the doctor and the hospital.
Click here to read the complete article about how Dr. Pitt sees telemedicine technology as a solution to improving America's healthcare system.
Avizia was acquired by American Well in July of 2018. Information on this page refers to activities that occurred prior to the acquisition and are presented for historical context. Together we provide a comprehensive acute care offering—a full end-to-end telemedicine solution for health systems and their providers.